Found on Ebay is this two owner 1962 Chevrolet Impala Wagon with 59,948 miles on the odometer. With a 235 6 cylinder engine and a 2 speed Powerglide this car may be ripe for a restomod, or just a nice economical cruiser. Having owned a '64 Impala with the same powerplant I can attest to the fact that this is a pretty decent engine- much nicer than the Ford sixes of the era.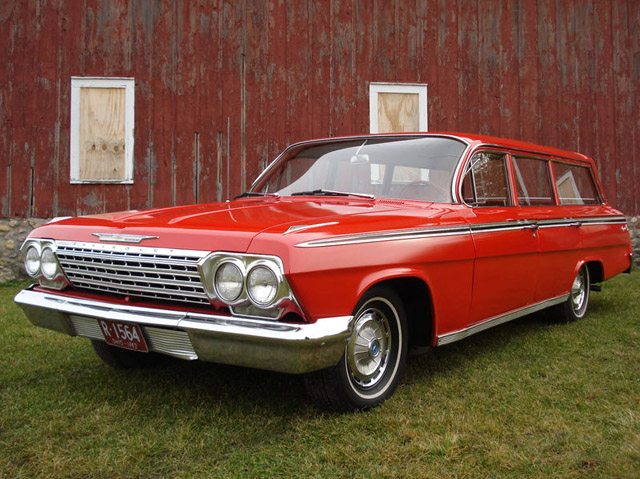 The Impala station wagon was recently repainted in the original Roman Red.  A close up reveals an average but presentable paint job.
A new interior is needed. Luckily interior parts are easy to find for these Impalas.
The seller says the mechanics are in excellent working order and the car is in "get in and go" condition.  Engine compartment reveals a detail attempt in black, easily fixed with such a large engine compartment.
Update 1/8/2012: Car sold for $10,850