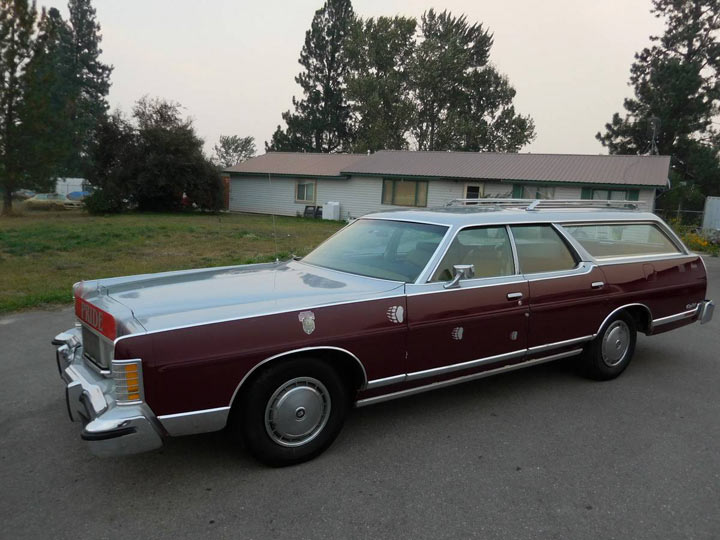 Custom painted in University of Montana colors and seemingly as big as the state of Montana itself, this massive Grand Marquis is ready for your next Montana Grizzly tailgate party. Found on Craigslist in Stevensville, Montana you can get your Grizzly party going for just $1,495.
Custom painted in Grizzly colors of maroon and silver and adorned in decals showing Montana school pride, you're sure to make a statement at any University of Montana outing. Every fraternity needs a house car and this would be the perfect buy for any Montana frat house. Just have everyone pitch in $50 and you're good to go. Imagine how much beer you could haul in the cavernous cargo area!
Sure it has issues including dings, chips, scratches and corrosion but overall this is a very clean 40 year old car. Mileage is just 77,000 and the car is said to run well but will need a new battery and tires as a result of sitting in storage for a few years.
The interior is actually in fantastic shape with the bulk of the wear showing in the cargo area where it looks like there has been a fair amount of hailing over the years. The headliner is all but gone but hey, who's looking up anyway?
There is some serious space back there and there's actually a third seat but right now it's locked shut and won't open so yes there are plenty of quirks and sure this would be a great candidate for a fairly easy restoration but at $1,495 I'm keeping it as is and showing my Grizzly pride!