Found on Ebay at no reserve is this 1983 Pontiac Bonneville station wagon with just 66,003 original miles. One of the ways to determine a vehicles originality is by looking at elements of a car that in normal use wear quickly. Take a close look at this Bonneville and you can still see the original "Chieftain Pontiac" and "Unleaded Fuel Only" stickers. Normally these start to peel and fade after just a few years of normal wear but they still look new in the pictures.
A few more clues about the car can be seen when we take a look at the vehicle history report. The report reveals that the car has spent it's entire life in the wealthy Chicago suburb of Winnetka. Chieftain Pontiac was a Pontiac dealer based in Winnetka so the dealer sticker on the liftgate makes sense. Normally a Chicago area car from this era is a victim of the harsh winters within a decade, but I suspect that this car was used exclusively for weekend getaways and vacations. The wagon must have eventually been retired to the garage as the history report reveals it has only been driven 1,000 miles since 2000.
Powered by a 305 V8, the heavally optioned Bonneville is said to run and drive perfectly. With borderline collectable appeal it may not quite be in the daily driver category but it would make a great weekend driver.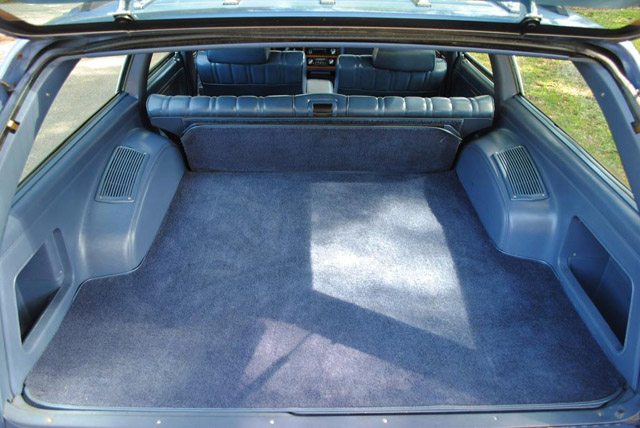 Update 2/17/2012: Car sold for $6,200