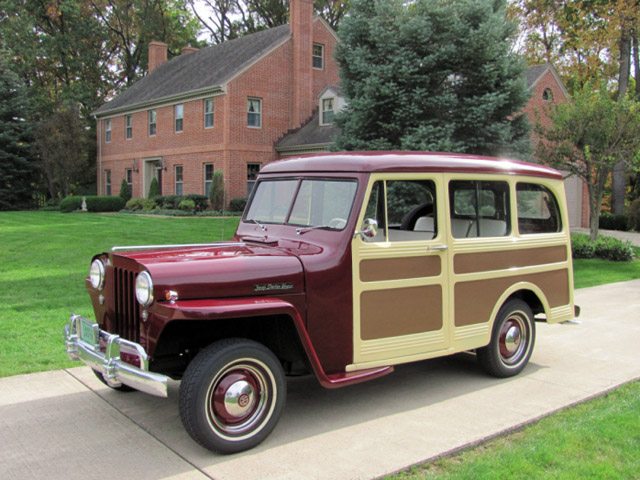 Returning WWII soldiers must have been thrilled to find they could purchase civilian production Jeeps upon returning home. After all, the MB Jeep was a durable and reliable workhorse perfect for those who needed a vehicle that was capable of driving on rough terrain. The CJ-2A was the civilian model of the MB Jeep that went into production in 1945. It was the first 4 wheel drive vehicle available to the American public.
The Willys-Overland Jeep wagon went into production in 1946 and over 300,000 were produced between 1946 and 1965. The early wagons were only available in a burgundy and cream color scheme.
This Hemmings find 1947 Jeep station wagon was fully restored by a a former Army National Guard motor pool mechanic. The 4 cylinder engine with overdrive gives the car great mileage. These Jeeps had a bare bones utilitarian interior, but the white seats with burgundy piping look great against the interior burgundy and the wood trimmed floors. An asking price of $34,900 seems a bit steep but this is one of the nicest ones we've seen.